Multi-award winning small batch artisan gins, meticulously handcrafted with 20 intriguing botanicals to create remarkably curious gins. Distilled in the Surrey Hills, England.
Blog
---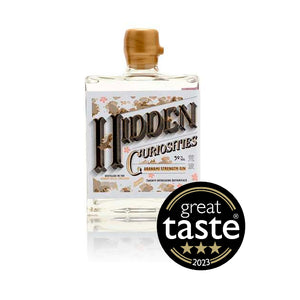 After keeping it under our hats for some time, we have some news to share - our Aranami Navy Strength Gin has been awarded three stars out of three at...
This month, we have been all smiles at Hidden Curiosities towers. Why? Because it's our sixth birthday, that's why! That's six happy years of selecting botanicals, distilling, mixing and sipping...
It's International Women's Day on Wednesday 8th March, an annual celebration of the cultural, political, and socio-economic achievements of women. This day is significant to us for two reasons - not...